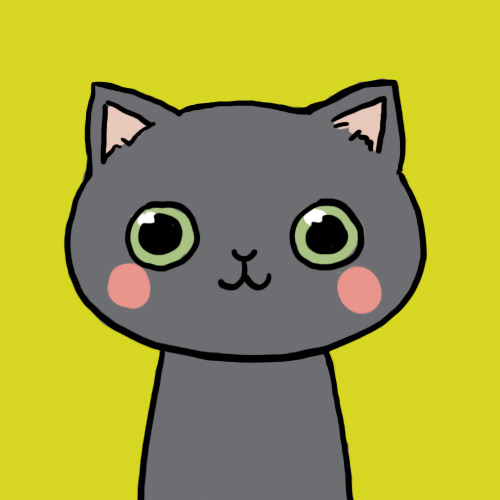 PicksOfTheMonth
Status:
Member Since: 2 Jul 2009 01:09pm
Last Seen: 16 Aug 2011 05:49pm
user id: 81509
3 Quotes
0 Favorites
2 Following
17 Followers
Comment Points
Comments
Comments on Quotes
Comments by User
Quote Comments by User
Flair beta
What is this account for, you ask?
Well we think that people with amazing quotes should be recognized, so that's why we made this account.We know Witty is supposed to be all about quotes and we will enter a few here and there (most will be on our other sns oxemmaox3and x3x3jackieex3x3), but we think that Witty needs someone to discover poeple who aren't getting enough credit.
The next award day will be July 31. There is already the maximum number of participants for the month of July. Emma will be gone from July 11 to July 20, so please be patient during that time period. August's awards will be posted August 31. Screen names must be submitted by August 23.
In August we will only take 40 participants.

Hello there:]
It's emmmma, and i love wittypros soooooooooooooo much! I'm gonna do a quickie on me... I love soccer to death, I play it only God knows how many hours a week. I love alllllll animals espicially my dog and my cat:]] The current place i work at has 143 animals. I love eating and my family is Italian so we do an awful lot of it. I enjoy talking. very much:p. I love visiting my granparents in Florida and going to amusement parks there. Summer is by far my favorite season. Polka dots over stripes. Friends over guys. Colorful ove B&W. Love over hate. All the awesome, cool, regular stuff. But I hate when p30pl3 +yp3 |ik3 +his. And I like shopping, but I don't often go. I try to be as fair as possible when sscoring all your quotes. I'm 13 and going into 8th grade. My friends mean the world to me. That's about it for me for now... bye!<3

heyyyy :D
my name is j a c k i e & i'm basically your typical 13 year old girl. i love to dance; ballet and modern are my passion. My moods often vary, but happy always seems to appear the most. i live in a fantasy world, & i get distracted very easily. i have a love for summer & all things that come with it & i also enjoy ice cream to the point of obsession. i'm smart & i find the simplest things in life amazing. I love doggies… & I think that baby penguins are pretty darn cool [: I love my friends & of coarse emma is defiantly one of them <3 I love witty and im basically a wittyprofiles addict; meaning im on basically everyday... sooo that's about it for now…lator gators [:
none yet
none yet.
Nobody yet...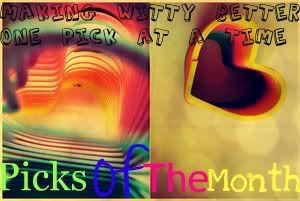 thanks sooo much to GraceEmilyXX

it's amazing! thanks to fanartt_x3


thanks a million times to fan_art_giirly <3


that's wonderful! thanks! :]


thanks a billion times to fan_artx3


thank you soooo much to fanart_44, they're amazing!


thanks to soccerbabe09, that's really cool! :]
Sep. 17 09. (Emma:D)
Heeey Starting completely over. Sorry to all who were in previous contests here...

PicksOfTheMonth
posted a quote


July 29, 2009 9:03pm UTC

rules for flirting(:
Guys: Put your hands around her waist firmly
Girls: lay your headback on his shoulder and put your arms on his.
Guys: whisper in her ear
Girls: giggle
Girls: whenever he tries to kiss you, don't just let him, kiss him back!
Girls: When you want to cuddle with him, tell him you're cold
Guys: automatically move closer to her. (if your stupid then you'll either say "me too" or you'll give her your jacket... don't)
Girls: During a movie, if he puts his arm around you, tilt your head on his shoulder
Guys: lift her chin up and kiss her
Guys: When she tells you she loves you, look deep into her eyes, give her a peck on the lips, and tell her you love her too... and mean it!
Girls: When you're both laying under the stars, put yourhead on his chest and close your eyes as you listen to his steady heart beat
Guys: whisper in her ear and link your hands with hers!
Now make a wish about something you would like to happen between you and your crush
**************
STOP!! STOP!! STOP!! STOP!!
now copy and repost this if you don't you'll have bad relationships for 69 years
by 12pm tonight ur 1 true love will realize how
much they want you if you don't repost this, your
life (not just love life) will have bad luck forever!



PicksOfTheMonth
posted a quote


July 7, 2009 2:27pm UTC

Do you think you deserve an award?Hmmm...
Do you feel invisible?
If you enter our competition for
...this month...
you could be a winner!
Would YOU like to
___________ enter the contest?



PicksOfTheMonth
posted a quote


July 2, 2009 3:38pm UTC

Do you think there's somebody....
who deserves more recognition?
recommend them by commenting
my profile, PicksOfTheMonth
THANKS!



:)

Join · Top Quotes · New Quotes · Random · Chat · Add Quote · Rules · Privacy Policy · Terms of Use · Full Site
© 2003-2020 Witty Profiles