Status:
Member Since: 21 Jun 2011 10:56pm
Last Seen: 5 Sep 2012 12:10pm
user id: 185762
189 Quotes
2,482 Favorites
220 Following
190 Followers
Comment Points
Comments
Comments on Quotes
Comments by User
Quote Comments by User
Flair beta
Iris//Fourteen//Audubon High//Cardinal//Crazy//Outgoing
BAYBAAAAAY.
damn, how YOU doing? (; lmao..well i hope you know who's hacking cause i ain't tell you SHIIIII.
iight, let's JUMP ON IT. lmfao..ugly ass. ok, well it's 9:55 PM on May 16, 2012. & i'm fucking bored.
soooooo, i'm bout to sleep but i was checking your witty (cause i stalk my best friend ;]) lol..no, it's cause
i wanted to see if you were on. /: but no..the last time you logged in was ME, sad business. i hope you see this,
or i will tell you to read it laterrrr nigga. C: okay, well i hope none of these other people read it, shiiii- nigga's never read yo'shit. lmao, just kiddding iiiriiiii-. as yo'momma says. i miss your momma..and your dog..what's his name again? anqel? oh yesss. (; tell him i miss him. and we gotz to gotz to cuddle. oh yeaaa boiiiii (; ok why am i so wierd. do you love me ? do you love nachos ? WELL, both answers should be yes. (x si o si ? i miss you nigga. ima visit you, watchaloooo. # Chowwwww. george lopez talkin'ass c: nigga's never on the ethernet no more &'shit. just leaving liddo ol' jhansi hanging ;c oh yeaaa, soooooo you think i love you ? do i look like cupid ? GURL PLEASE. you dumb, you stupid ? don't you talk when i'm talking you better mute it. x3' ahah, looking stupid, that's what you get. (; walking round here just THINKING that you slick c; oh my god, 12 nigga 12 12 12. FUCKING PUSSY. fuck you say nigga? on the 3@$+, i ain't say nothing. ok, now i'm just saying random shiii. HOLY FUCK IT'S HOT IN MY ROOM. oh there's these two girls i'm gonna fucking kill at my school, zee names are yvette and cecilia. FUCKING UGLY TRASHY GIRLS MAYNE. fucking hate them. think they cool and shit when they lonely as fuck C: one's fat and one has a lip ring that makes her look like a fish on a hook -___- SHE'S A BIIIITCH, smh smack them hoes. don't wanna get my hand dirty doe. lmfaoo, okay well bye bye my baybaaay dollll c; i'll see you sooon, yo no se quien. best friend's forever?! 09/13/10. x3' bye, i love you.




Dear Iris,
you've been there for me for the past year and almost a half. i freaking love you, your in
my top 4 woman i love in this world. my mom, sister, and cousin are the others btw, lol.
THEN MY DOGS COME BEFORE YOUR ASS. Lmfao, jk. :D Ah, your turning fifteen tomorrow ;D
I remember your fourteenth birthday like it was just 364 days ago...doesn't time just speed by?
well i'm happy i'm older than you niggah :D<33 your the apple to pie, your the straw to my berry..
UGLY ASS. get all lovey dovey & shit, liike I LOVE YOU BAYBAY. can i holla for a dolla? (; si o si? aye.
lmfao, i'm kidding. lesbian lover type shit, best friends do that. your my second momma' like you help
me with that shit o.O you are my best friend, partner in crime, other half, my freaking everything.
i'd cry forever if i lost you, and i know we are growing apart<l3 i feel it. & i wanna do whatever it takes
to not make that happen. I will do anything ^.^ Oh my god, your birthday's tomorrow:) lol. i said that...
WELL I LOVE YOU HOE. you my lil'nigga. lmao, my sister from another mister ;] ahahh, GTMA. i love you..
and nachos...sorry but nachos beat you...no competition. Iris, would you rather have me or a endless amount of nachos? -.- Lmao, hard choice. I mean...well lmfao. i'd pick you :D. I love you biotch. Never ever ever dye your hair blonde and make me call you barbie because i will beat you with this spatula. ON MY MOMMA. # ON MY NATIONNNNNNNNNN. Lmfao, well I love you. This is part of your birthday letter o.O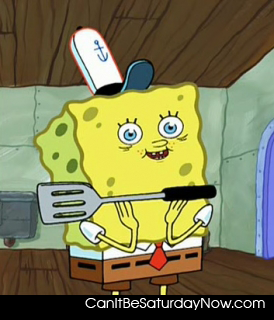 YOU THOUGHT I WAS JACKIN? ON MY NATIONNNN.
lmfao. ;p