xcortneyx
Status:
Member Since: 26 Jun 2012 01:15pm
Last Seen: 8 Apr 2013 08:08am
user id: 312215
92 Quotes
4,386 Favorites
205 Following
152 Followers
Comment Points
Comments
Comments on Quotes
Comments by User
Quote Comments by User
Flair beta
Hii I'm cortney (just incase you didnt get that from my username :P). I live in Massachusetts and im fell out of the womb on december 15th 1997. In case you dont do math that means im 15 years young :). Yup that means I'm a freshman in high schooyear and I'm planning on trying out for soccer next year. :) I also use way to many smiley faces when i type. I am currently single and I have 3 bestfriends and I love them all theyre names are Cheyenne,Michala, and Brittany.Soo I think that's it, kayy well bii.
P.S. Follow for a Follow.
MUSIC-
I listen to a variety of things but I love music and my favorite band's are Paramore, One direction(I dont post quotes about them),Blood on the dance floor,Silverstein and alot of others c:
My favorite solo artist's are Demi Lovato! <3, Carly Rae Jepsen,Katy Perry,Lady Gaga, Karmin,Eminem,and Taylor Swift

Oh and btw my profile is from http://narwhallayouts.weebly.com/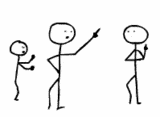 Join · Top Quotes · New Quotes · Random · Chat · Add Quote · Rules · Privacy Policy · Terms of Use · Full Site
© 2003-2021 Witty Profiles