ridingonagreenrocketship
Status:
Member Since: 20 Jun 2012 05:40pm
Last Seen: 19 May 2015 09:20am
Birthday: October 29
Location: P. Sherman, 42 Wallaby Way, Sydney
Gender: F
user id: 310454
112 Quotes
2,534 Favorites
55 Following
51 Followers
3 Comment Points
Comments
Comments on Quotes
Comments by User
Quote Comments by User
Flair beta
All About Me!!!

Hi My name is Diana!
I live in Chicago!
My favorite color is green!
I have a giraffe obession! (weird i know)
I love almost every type of music!
I have a couple of witty friends...
xXsilentXx
WhatsUpSami
Please go follow them and while your at it go follow me! (if you want)
Bye Beautiful/Handsome!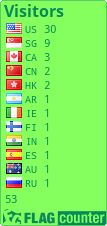 Join · Top Quotes · New Quotes · Random · Chat · Add Quote · Rules · Privacy Policy · Terms of Use · Full Site
© 2003-2022 Witty Profiles