ohdangitskels
Status:
Member Since: 3 Jan 2009 05:08pm
Last Seen: 27 Oct 2012 10:53am
user id: 62630
69 Quotes
14,755 Favorites
122 Following
41 Followers
Comment Points
Comments
Comments on Quotes
Comments by User
Quote Comments by User
Flair beta
Getting ready for college :)
The name is Kelsey, and the age would be 18. Freshman in college. I love reading. I live on a farm, and I am a huge country girl. Country music is my life. I don't know what i would do without it. PBR is love. Luke Snyder and Taylor Lautner are my husbands. My sister is my best friend (Hopers3). Harry Potter and Twilight are both amazing, but Harry Potter could so kick Edward's a**. I have brown hair and brown eyes. Because I live on a farm I show at my county fair. And it is the highlight of my year. I'm also a member in a 4-H club. And i'm a counselor at 4-H camp. I absolutely love it! My camp family/fair boys are the reason i make it through the school year and summer. My favorite game is "Would you still be my friend if I looked like this?"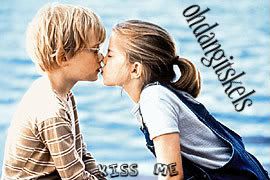 thanks lanatunia :)
Anything country:

Taylor Swift
Gloriana
Kellie Pickler
Bomshel
Jimmy Wayne
Tim McGraw
Toby Keith
Chuck Wicks
Rascal Flatts
Brad Paisley
Keith Urban
Jason Aldean
Martina McBride
Dixie Chicks
Faith Hill
Luke Bryan
Vanilla Ice
and a ton more...
Movies: REMEMBER THE TITANS ♥ Bring It On:All or Nothing; A Cinderella Story; Another Cinderella Story; Stick It; Bring It On: In It to Win It; Bring It On: Fight to the Finish; New Moon; Blindside; A WALK TO REMEMBER <3

TV Shows: Lincoln Heights; Make It or Break It; Secret Life; What I Like About You; Cake Boss and Buried Life

Food: Raspberries; Potatoes: Steak

Books: Harry Potter series; My Sister's Keeper; anything by Jodi Picoult; Twilight Series; Walk Two Moons; Ruby Holler; Lots of Sarah Dessen books

Author: Jodi Picoult or Sarah Dessen

Color: PURPLE :)

Game: Would You Still Be My Friend If I Looked Like This?

see more
Fail Blog
Join · Top Quotes · New Quotes · Random · Chat · Add Quote · Rules · Privacy Policy · Terms of Use · Full Site
© 2003-2022 Witty Profiles