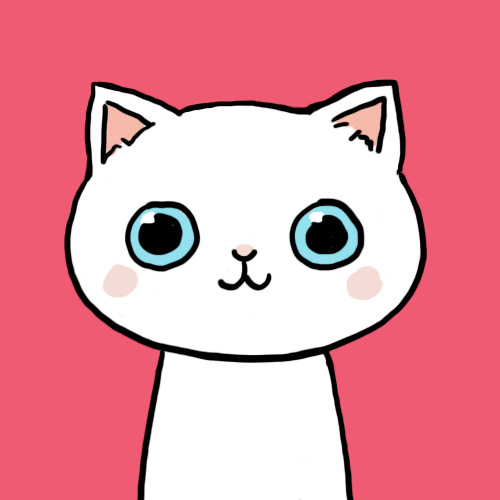 live_laugh_love86
Status:
Member Since: 12 Jun 2009 09:48pm
Last Seen: 16 Aug 2011 05:49pm
user id: 79271
30 Quotes
580 Favorites
1 Following
1 Followers
Comment Points
Comments
Comments on Quotes
Comments by User
Quote Comments by User
Flair beta
►
Welcome to live_laugh_love86's Profile!
►



~hey it is Julia and Shannon ~


♦We are best friends (biffles!) ♦

We love to make quotes and we
hope that you guys like them!
~About us~



Julia: Faves


color: pink
song: down
movie: The Proposal
sport: soccer
store:Forever 21
hobby: acting

Shannon- Faves
color- lime green
song-Sweet Dreams
movie-Legally Blonde 2
sport- soccer and skiing
store- aeropostale
hobby-playing sports and shopping!





loveyou
iloveyou
iloveyo
il
oveyouilo il

oveyou

iloveyou

iloveyou

ilove




iloveyou

iloveyou

iloveyou

iloveyouilov

ou

iloveyou

iloveyou

iloveyou

ilovey


u

iloveyou

iloveyou

iloveyou

iloveyouiove

ou

iloveyou

iloveyou

iloveyou

iloveyou


ou

iloveyou

iloveyou

iloveyou

ilove youilovey

ou

iloveyou

iloveyou

iloveyou

iloveyoui




ou

iloveyou

iloveyou

iloveyou

iloveyouiloveyo

ou

iloveyou

iloveyou

iloveyou

iloveyouil


ou

iloveyou

iloveyou

iloveyou

iloveyouiloveyou yo

u

iloveyou

iloveyou

iloveyou

iloveyoui




ou

iloveyou

iloveyou

iloveyou

iloveyouiloveyoui

you

iloveyou

iloveyou

iloveyou

iloveyoui


eyou

iloveyou

iloveyou

iloveyou

iloveyouiloveyoui youilove

you

iloveyou

iloveyou

iloveyou

ilo




you

iloveyou

iloveyou

iloveyou

iloveyou

iloveyouilove lov

eyou

iloveyou

iloveyou

iloveyou

iloveyo


eyou

iloveyou

iloveyou

iloveyou

iloveyou

iloveyou

ilovey

veyou

iloveyou

iloveyou

iloveyou

iloveyou

ilo




eyou

iloveyou

iloveyou

iloveyou

iloveyou

iloveyou

iloveyoui

loveyou

iloveyou

iloveyou

iloveyou

iloveyou

il


ou

iloveyou

iloveyou

iloveyou

iloveyou

iloveyou

iloveyou

iloveyou

iloveyou

iloveyou

iloveyou

iloveyou




u

iloveyou

iloveyou

iloveyou

iloveyou

iloveyou

iloveyou

iloveyou

iloveyou

iloveyou

iloveyou

iloveyou




iloveyou

iloveyou

iloveyou

iloveyou

iloveyou

iloveyou

iloveyou

iloveyou

iloveyou

iloveyou

iloveyou




oveyou

iloveyou

iloveyou

iloveyou

iloveyou

iloveyou

iloveyou

iloveyou

iloveyou

iloveyou

iloveyo




eyou

iloveyou

iloveyou

iloveyou

iloveyou

iloveyou

iloveyou

iloveyou

iloveyou

iloveyou

ilovey




ou

iloveyou

iloveyou

iloveyou

iloveyou

iloveyou

iloveyou

iloveyou

iloveyou

iloveyou

ilov




iloveyou

iloveyou

iloveyou

iloveyou

iloveyou

iloveyou

iloveyou

iloveyou

iloveyou

ilo




veyou

iloveyou

iloveyou

iloveyou

iloveyou

iloveyou

iloveyou

iloveyou

iloveyo




you

iloveyou

iloveyou

iloveyou

iloveyou

iloveyou

iloveyou

iloveyou

ilove




u

iloveyou

iloveyou

iloveyou

iloveyou

iloveyou

iloveyou

iloveyou

ilo




iloveyou

iloveyou

iloveyou

iloveyou

iloveyou

iloveyou

iloveyou

i




veyou

iloveyou

iloveyou

iloveyou

iloveyou

iloveyou

ilovey




eyou

iloveyou

iloveyou

iloveyou

iloveyou

iloveyou

il




you

iloveyou

iloveyou

iloveyou

iloveyou

iloveyou




u

iloveyou

iloveyou

iloveyou

iloveyou

ilo




iloveyou

iloveyou

iloveyou

iloveyo




eyou

iloveyou

iloveyou

ilove




ou

iloveyou

iloveyou




iloveyou

ilovey
iloveyouilov
iloveyou
ilove
you






Join · Top Quotes · New Quotes · Random · Chat · Add Quote · Rules · Privacy Policy · Terms of Use · Full Site
© 2003-2020 Witty Profiles