Status: <------ Im on the left<3
Member Since: 7 Aug 2013 09:38pm
Last Seen: 7 Mar 2016 05:13pm
Birthday: May 6
Location: Kissing my amazing boyfriend<3
Gender: F
user id: 368479
428 Quotes
1,435 Favorites
323 Following
150 Followers
66 Comment Points
Comments
Comments on Quotes
Comments by User
Quote Comments by User
Flair beta
hey guys! its Janie!

you are beautiful no matter what anyone ever says<3

"maybe okay will be our always"

"im thankful for our little infinity"

-the Fault In Our Stars<3 (best movie ever!)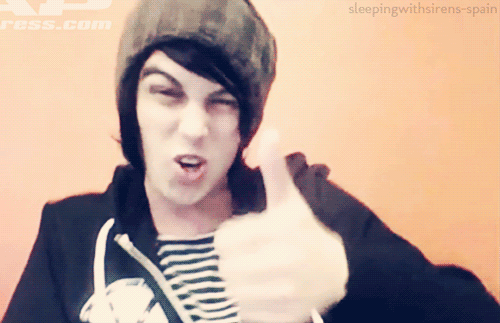 Hey guys its janie! im the girl on the left<3 i havent really been on witty for awhile! but i missed it! i miss all my friends so dang much! <3 well let me tell you a little about me...if you care.. haha keep reading

i am 15.... i make pretty good grades i school...except for spanish...ew lol i have a kitten named truly and 6 dogs (oliver, heavenly, lulu, pixie, snukums, and chi) i have alot of amazing friends who i love <3 i love music <3 i wanna be in show choir..im a freshman... im in leadership developement and that could help me get state and national recognition.
i have the best boyfried in the entire world! weve been dating since september 2nd... and i love him so much!... before him i had a boyfriend...and we had a pretty good relationship and i swore up and down that i loved him and we dated for 8 months (i know kaleb for pretty much half of that time) kaleb was always there for me and was telling me how beautiful i am...my ex did the same but he also caused the cuts on my arms and the tears i cried...i was so oblivious to the fact that he hurt me really badly on the inside...but my mom forced us to break up because she knew he was taking advantage of me... and i soon realized that everything she said was 100% true...ladies...and sometimes guys..if your mom ever looks at you and tells you that whoever youre datig is taking advantage of you...believe them...because they are always right...but a little while after me and him broke up i found my kaleb<3...he kind of picked me up off my feet and dusted me off....he is super sweet and he has NEVER hurt me or taken advantage of me <3 the other day he bought me a $45 necklace ( i thought it was way too much) but he stuck a note in the box and wrote what each part of the necklace meant and i hugged him and cried<3 he is my whole world<3 and i dont know what id be doing right now if i didnt have him <3 everything he does makes my heart melt<3 and he is the sweetest human being i have ever met<3 his mom has even told me that i have brought out a side in kaleb that she has never seen before<3 and that just makes me so happy <3 i love you kaleb...forever and always<3






Typity Type Type Type
Hello faggots its jay jay (yellowpink). The mist sexiest guy alive jk jk well anyways Janie is a she kind caring annoying but she is funny don't hurt her or I will kill u with a fish << what da hahaha anyways she is so fuckingg funny she will talk about random she always talks about herself love ya dixk head (as amate) don't diss her and stop taking the of my accent Janie hahah ur just jel of meh hahah well I'm out lots of love form jayjay (as a mate) (:
Janie I love you OK? You mean the world to me and your probably like my favorite person ever.
You're amazing and wonderful and beautiful and basically perfection. I love you to the moon and back!
Thanks for being amazing and wonderful and perfect
~Emmitt (Your bby Dino seems like forever ago when we were that close can we get this back to how it used to be?)
I didn't know one person could mean the world to me but you showed me otherwise and I couldn't thank you enough this crazy ride of a life has been a very incredible journey and now I must say goodbye. But I love you <3 Forever.
<<