ilovepeeta19
Status:
Member Since: 30 May 2012 08:33pm
Last Seen: 14 Jun 2013 07:43pm
Gender: F
user id: 304161
133 Quotes
1,641 Favorites
132 Following
58 Followers
Comment Points
Comments
Comments on Quotes
Comments by User
Quote Comments by User
Flair beta
Tans will fade, but the memories will last forever.
♥
#liveyourlife
|
DIRECTIONER
|
Belieber
|
Barbe
|
Team Peeta
Hey, I LOVE ONE DIRECTION!! Im gonna get married to Zayn Malik someday so yeah.. and i also

love the Hunger Games. One direction and Justin Bieber bitchess.I have a huge obsession with them. I love to watch criminal minds&Craig furguson..Im in middle school. I love music.>>Rap & Pop. Im not really gonna tell you all my favorite songs.. but my most favorite of all right now is

LIVE WHILE WE'RE YOUNG.

Yeah so my most fav artist are Nicki Minaj, B.o.B (<<< he's epic), Justin Bieber, Katy Perry & One direction (Zaynnnn), I like alot more but those are my top. I really love witty, i just wish they would make an app. I also have an obsession with shopping. Fav store: American Eagle!!!! Im christan &straight. I loveee my dog, honey>> yeah thats her name. I read. A lot,I also love to take pictures.. im a instagrammer & a tweetheart, oh and of course a wittian :D My favorite color is orange and blue. I loveeeeeeeee to paint nails and fashion && do hair. I'm single & hoping to find a boyfriend :D So, i like to watch spongebob....:D I love to rage comics. I try to keep it short and simple, and i get right to the point. The truth hurts. At the moment i dont really know what to add. So later. I'm sure you prob didnt read that all. I'd love to tell you more but this is getting long :)
Follow for a follow.
Always >> Believe, Direction it up, Live you life, Love Peeta & be a barbe. Oh and dont for get to stay...up all night.
♥
LOVING ONE DIRECTION!!!! Instargram:: Ilovepeeta19.
Photo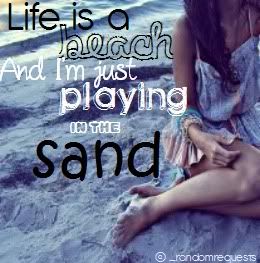 LoveMyProfile.com <3 Profile C ounters
Join · Top Quotes · New Quotes · Random · Chat · Add Quote · Rules · Privacy Policy · Terms of Use · Full Site
© 2003-2023 Witty Profiles