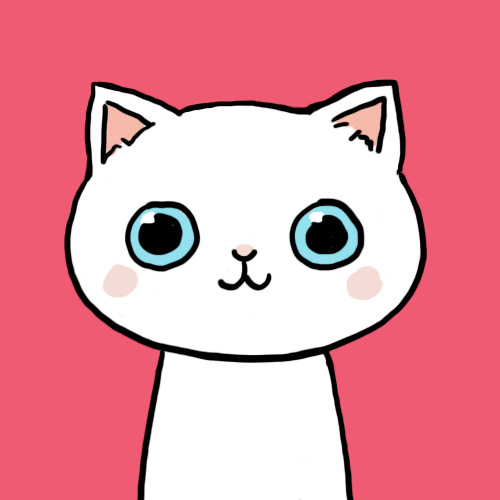 greeenbandaidsx3
Status:
Member Since: 28 Jun 2009 03:52pm
Last Seen: 2 Aug 2012 12:18am
user id: 81016
45 Quotes
1,420 Favorites
32 Following
39 Followers
Comment Points
Comments
Comments on Quotes
Comments by User
Quote Comments by User
Flair beta
hiiii, my name is jade, its pretty obvious. well lets start off with the basics :) im thirteen years old and im enjoying every second of it. i dont enjoy drama, but people seem to not listen to that and bring it right in my direction. i get mad very easily and i have a horrible temper. im not the smartest person when it comes to school, but im told that when it comes to street smarts, im pretty damn smart :p i cannot live without music. its 75% of my life :) my friends and family mean everything to me. i live in the u.s. state? you don't need to know. i LOVE LOVE LOVE LOVE LOVE LOVE LOVE summer. i just love wearing short shorts, tank tops, & flip flops every day :) i'll tell you how it is. if i dont like you, tough nips. get over it. im very honest. I HATE LIARS! so if you plan on lying to me, go ahead. i'll eventually find out. people say im a bitch, but at times im nice. well, i guess this is enough? anyways, talk to me :)
Mahhhh Music;
all time low; boys like girls; forever the sickest kids; 3oh!3; jay sean; taylor swift; all american rejects; akon; miley cyrus; cobra starship; chris brown; drake; kanye west; justin bieber; kesha; the lonely island; metro station; michael jackson; new boyz; pitbull; rihanna; the red jumpsuit apparatus; secondhand serenade; we the kings; basshunter.
i might quit witty. kbye.
February 13th 9:51am.

i just got home from dalias with nicole and sam :) sarahs coming in like a couple minutes. but i had a 'fun' night at the movies thursday. just don't annoy old fat 50 year olds.


February 9th 4:30pm.

hiyaaa :) i havent wrote a journal entry in a while. well i had a nice weekend, i didnt go to school yesterday either :) lucky me. well i like poop. ooooh! we might not have school tomorrow! yay! then thursday we have a half day, friday we have off and monday we have off :) thank god. & just 119 more days till we get out of school ♥ thank god. i need summer to come already!


February 5th 10:18pm.

well, im extremely tired, my eyes are bloodshot, im sick, & my skin is EXTREMELY DRY and irritated. what a lovely way to end my friday huh? well today we were supposed to get this huge storm, so huge that they made us get out early from school. guess what? we never got anything, not one flake of snow! hahaha! :D well, i gotta go to dalias party tomorrow. :) im excited. har har. well im off to bed. gooooodnight :D



February 3rd 4:00pm.

hrewwwo :) i got home like an hour ago. but i just got on :D anyways, i feel like butt. we had a two hour delay today! thank god for snow :) but i really wish it was summer :p and he was wearing yellow today :D just thought i'd share that.



February 2nd 3:56pm.

i just got home like an hour ago. thank god. i had a science test today on natural selection and evolution :p i probably failed. but i saw him once again. AH :D well im watching the buried life right now. its a pretty interesting show :p hahha well, theres nothing else that really happened so far, so byeee :)


February 1st, 8:40pm.
well it's the end of my long long long day :) only 128 days till we get out of school! im so excited... well, i think i counted right? :p haha. well today i saw him :) yes, him is the dude i like. but i dont know him :) how cool am i? (yes that question was rhetorical.) well, i just got done studying and working out. now i think its time to go eat something then wait for my life as liz to come onnn :) bye byeeee!
Join · Top Quotes · New Quotes · Random · Chat · Add Quote · Rules · Privacy Policy · Terms of Use · Full Site
© 2003-2021 Witty Profiles