So_This_Is_Life
Status: Finally found a way to be happy <3
Member Since: 21 Aug 2012 03:44am
Last Seen: 3 Jan 2013 06:32pm
Location: Canada
Gender: F
user id: 326432
159 Quotes
3,681 Favorites
112 Following
77 Followers
1 Comment Point
Comments
Comments on Quotes
Comments by User
Quote Comments by User
Flair beta
Welcome!
You looked at my profile!!
Suddenly, POLAR BEAR!

About me:
-Canadian! <3
-Taken by the pefect guy <3
-Atheist, please no hate. I respect all religions, and if you're happy with your choices, I'm happy for you.
-14, but people think I'm about 16 or so based on how I speak.
-Always had a low self esteem, but my boyfriend is helping me to see that I'm beautiful in many ways.
-Open to any questions, just ask :)
-Total nerd. Doctor Who, Star Wars, Star Trek, Lord of the Rings, and many more :)
-Big Bang Theory, Phantom of the Opera, Les Miserable, Supernatural, Switched at Birth, Warrior Cats, Harry Potter, and V.C. Andrews books
-I ADORE Ramin Karimloo. This guy --->

-Love to read and write. If you want my fanfiction.net account username, just ask. But I tend to only write for Phantom of the Opera.
-Metallica, Seether, Daughtry, and various other bands you probably haven't heard of :)
- Reddish blonde hair, blue eyes, glasses
-ears pierced twice
-Supporter of homosexual rights
-I speak some sign language, not totally fluent
- Open to every religion, race, culture, gender (or transgender), sexuality, and just about anything else you can throw at me
-I always follow back, so if you prefer follows for follows, it's covered
ME WHEN I GET HOME FROM SCHOOL:
Want to know more? Just ask :)
Don't Like Me?
Nice to meet you all.
To those who follow me: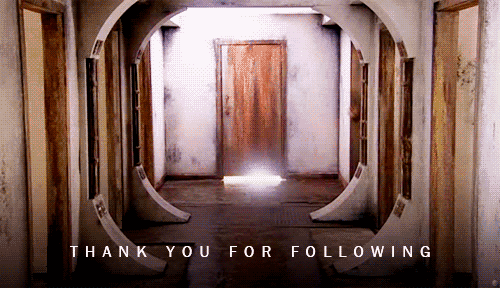 Stay Happy!
Bye now :)
nmf/ nm gifs
Join · Top Quotes · New Quotes · Random · Chat · Add Quote · Rules · Privacy Policy · Terms of Use · Full Site
© 2003-2022 Witty Profiles