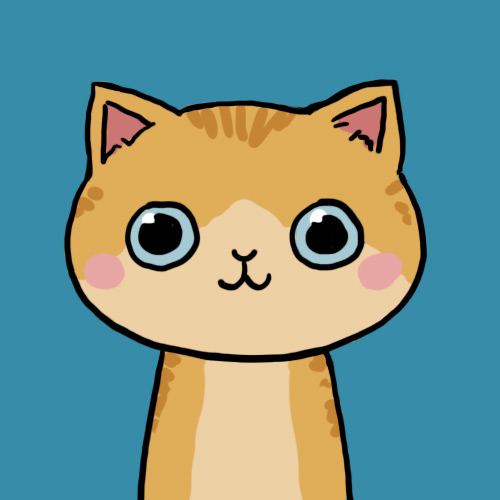 Small_Town_Librarian
Status:
Member Since: 31 Oct 2009 07:18pm
Last Seen: 16 Aug 2011 05:49pm
user id: 92503
171 Quotes
203 Favorites
39 Following
20 Followers
Comment Points
Comments
Comments on Quotes
Comments by User
Quote Comments by User
Flair beta
People
are

like

stained

glass

windows

;
♥
♥
♥
they [ [

s

.

p

.

a

.

r

.

k

.

l

.

e

] ] when the

sun

is out,
but when t h e d a r k n e s s sets in,
their
t
r
u
e
b
e
a
u
t
y
is revealed o n l y if there is
l
i
g
h
t
w
i
t
h
i
n
.
Do not walk behind me for I may not lead
Don't walk in front of me for I may not follow


But walk beside me so I am not alone
why did you do it?
-

------

>

-x-

i don't think you understand who you hurt

-x-

<

-------


With new years come new beginnings, a new you, and a new life ♥ For me my "new year" started on April 20th, and so far it's looking like a good year ♥
Before I even start talking about myself and stuff like that, I would like to thank Everlong_Layouts so much, without her you would be looking at one ugly profile! So thanks Everlong_Layouts for making me this awesome layout!
I would also like to thank everyone who makes me fanart! I absolutely love it! Keepthe_Beat_On_Repeat is one of the people that I absolutely love her fan art, and that is my current profile picture! You Rock! Thanks to everyone who make s me fan art, layouts, or makes quotes. I love it so much and you guys are great!

I'm a teenage girl who just moved from her hometown. The move was bittersweet and I left a lot behind me, but I've come to love the new town. . .well except for the part of not knowing anyone yet. I'm homeschooled and currently writing a novel. I love religion and politics. I'm a Girl Scout and I love being in the program, I've been in it since I was 4! I stand my ground firmly, so if you want to discuss anything/debate don't be afraid to bring it up to me, because if you're against my side I'll shoot back at you with full force. I'm an anti-girl I don't really act like one, I only own like 3 skirts and 2 dresses. I love to play with fire, it's fun. . .Well I play with it safely. I love my library, and I volunteer at it weekly. I love horses and pets! I've had few boyfriends, all which have broken up with me. My family is in the process of becoming a foster family.
One of my favorite things to do, other than witty, is to read. Reading is something I can do no matter where I am, when I read I can go to a place that I've never been to. I know that I'm such a nerd, but it's who I am! I love to talk about books too!
I don't give out my personal info, so if you want to call me by name you can call me Cae, STL, or Librarian. If you want to talk to me, talk to me on here, because my parents don't approve of me giving out info about myself to people I haven't met face to face. Sorry <3
Since moving I've learned a love, and even though I left some stuff in my old town, I gained more moving up here. I'm always here for advice, is you ever want to talk you know where to find me. I have few close friends that I can tell anything to, and sometimes they'll push me away, but in the end we're always still friends.
I have one close friend that I left in my old town, she goes by Sydney, but on here she's known as (Saffie90). Sydney is one of my best friends, and I wish we were closer to each other, because we are awesome friends. I still see her once and while when I go back to my old town, but it will never be the same with us.

I'm in the middle of writing a novel about moving as a teenager, and I'm hoping that it will get published :) I love looking at colleges and I plan to go to colleges in New England and close by my hometown, so I can commute to my old church. During the move I wrote a quote, that literally explains my life.

"Life Doesn't always go the way you plan, so sometimes you need to listen to Tom-Tom once and a while and recalculate."

Well ya, that's just about everything about me, so look at my quotes, talk to me, or just favorite my quotes I don't mind. Well thanks for taking the time reading this really long About Me section. Enjoy :)

~STL

P.S. I'm a librarian <333
The Bible
Dancing Through the Snow By;;Jean Little
Godess Games By;;Niki Burnham
Death By Bikini By;;Linda Gerber
Death By Latte By;;Linda Gerber
Death By Denim By;;Linda Gerber
The Green Glass Sea By;;Ellen Klages
Being Niki By;;Meg Cabot
Airhead By;;Meg Cabot
The Shack By;; William P. Young
Sold By;;Patricia McCormick
Life of Pi By;;Yann Martal
Sister Wife By;;Shelley Hrdlitschka
The Wild Things By;;David Eggers
Leaving Paradise By;; Simone Elkeles
Megan Meade's Guide to the McGowan Boys By;;Kate Brian
Brief History of Montmaray By;; Michelle Cooper
Angels & Demons By;; Dan Brown
The Da Vinci Code By;; Dan Brown
A Dog's Life By;; Ann M. Martin
The Guinea Pig Diaries By;; A.J. Jacobs
The Starbucks Experience By;; Joseph A. Michelli
L.A. Candy By;;Lauren Conrad
Twenty Boy Summer By;; Sarah Ockler
Good Girls By;; Author's Name Escapes me
When the Soldiers Were Gone By;; Vera W. Propp
When the Whistle Blows By;; Name Escapes Me
God is Dead By;; Ron Curie
Deception Point By;; Dan Brown
Just Listen By;; Sarah Dessen
Mr. Peabody's Apples By;; Madonna

Christmas Shoes by New Song
Randy Travis
Carrie Underwood
Kelly Clarkson
Miley Cyrus/Hannah Montanna
Hymns
AC/DC
Motley Crue
Bon Jovi
Pussycat Dolls
Lady Gaga
Black Eyed Peas
Shania Twain
The Beatles
Agusut Rush
Jack Johnson
Country Music
Rock 'n Roll
Classical Music
Finished Fan Art

r3nNy_rOx
http://s17.photobucket.com/albums/b91/zan_horseback_rider411/?action=view&current=r3nNy_rOxfanart.jpg&newest=1
http://s17.photobucket.com/albums/b91/zan_horseback_rider411/?action=view&current=r3Ny_rOxfanart.jpg&newest=1

Rules:

1.Please request fan art using the form provided
3. I always put my credit on there, don't take it off, or claim work as your own
4. Please don't expect fan art to be done within the 5 minutes you've asked for it
5. I'll make as much as you need, but please realize I am a teenager, and don't get much time on the computer
6. I'll send you link(s) to the fan art picture, please let me know if you like it!
7. After One (1) month, and I've seen that you haven't taken your fan art, I'll send another message, if you haven't taken it by then, I will delete it.
8. Thanks :)
Form
Username:
Theme:
Picture (optional):
Text:
Color of Text:
Do you want your username on it?
Date:
Other
Small Town Librarian

P

rotestant

b

y

d

ay,

C

atholic

b

y

n

ight


Life doesn't always go the way you plan,
so sometimes you need to listen to Tom-Tom and recalculate.


I Support Two Teams,
the

Red Soxs

, and whoever beats the
Yankees

And we know that in all things God works for the good of those who love him
who
have been called according to his purpose.
Romans 8:28
Join · Top Quotes · New Quotes · Random · Chat · Add Quote · Rules · Privacy Policy · Terms of Use · Full Site
© 2003-2021 Witty Profiles