Rebellion
Status:
Member Since: 4 Aug 2013 05:58am
Last Seen: 23 Sep 2017 03:45am
user id: 368163
15 Quotes
77 Favorites
11 Following
15 Followers
4 Comment Points
Comments
Comments on Quotes
Comments by User
Quote Comments by User
Flair beta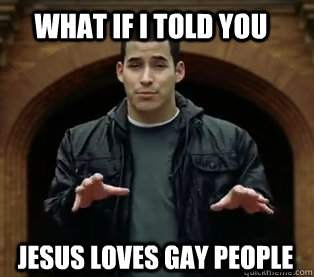 Things You STILL Don't Know About Jesus
1. Jesus was happier than the people around Him. He was not a roaming Eeyore, crying and depressed about the state of mankind.
2.

Jesus got angry when religious people wanted to maintain their traditions

instead of doing something cool that would display God's power.
3.

Jesus didn't come to make bad people good, but to make dead people alive.
:)

Join · Top Quotes · New Quotes · Random · Chat · Add Quote · Rules · Privacy Policy · Terms of Use · Full Site
© 2003-2022 Witty Profiles