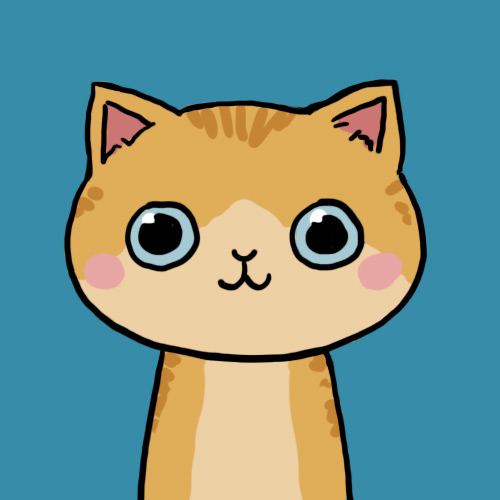 3oh3_is_my_life
Status:
Member Since: 21 Jun 2009 11:39pm
Last Seen: 16 Aug 2011 05:49pm
user id: 80298
154 Quotes
1,659 Favorites
1 Following
49 Followers
Comment Points
Comments
Comments on Quotes
Comments by User
Quote Comments by User
Flair beta
11/27 Oh my mother hackin lanta. IM MEETING GABE SAPORTA. TOMORROW. I can tell, it's gonna be the best concert of my life. All of the bands [sidess VersaEmerge] are in my top 10 favorite bands. I am soooo faackinnn excited xDDDDD
I'm __. I will not join your contest. I will not talk to you if Y33w TyP3 L!kk3 THii$$z. I don't mind if you take one of my quotes & edit it, as long as you either ask me to do it or give me credit for it. I'll go ape shit if you just jock it though. & we all know what is considered jocking, so don't even try me. Yes, I am a girl. A girl who is in LOVE with music. I am completely & utterly obsessed with 3OH!3 and Cobra Starship. Other ultimate faves include, All Time Low, A Rocket to the Moon, most rappers, The Maine, Katy Perry, etc. etc. I play lacrosse && I cheerlead. I don't really consider cheerleading a sport thouugh. "/ My favorite color is yellow xD I'm having second thoughts about Justin Bieber. I fucking love Shane Dawson. Other favorite youtubers are WTCC, Swiftkaratechop, Deefizzy, Jeyyounit11, Bisante, NigaHiga, TheFineBros, but I could go on forever because I am addicted to youtube. (: Well, since I've seen way too many bands in concert to count them all up, (I go to a lot of festival-y things) I'll just say the bands I've met.

-3OH!3 (((:
-The White Tie Affair (just Chris)
-Boys Like Girls
-Rhianna
-Akon [2 times!(:]
-Soulja Boy
-Aaron Carter

Soooon to be added!!! xD
-Cobra Starship - 11/28
&HOPEFULLY;
-The Maine - 11/28
-A Rocket to the Moon - 11/28

hobosexuals.tumblr.com
twitter.com/x3OH3cobraah_


Aaron Carter. Ace Hood. Adam Sandler. Akon. All- American Rejects. All Out. ALL TIME LOW♥ Amy Whinehouse. Asher Roth. Baby Bash. Beck. Blink 182. Boysl Like Girls. Brittney Spears. Busta Rhymes. Cage The Elephant. Cash Cash. Chamillionaire. Chris Brown. Christina Aguilera.

COBRASTARSHIP♥

Coldplay. Counting Crows. Cute is What We Aim For. D12. Danity Kane. Dashboard Confessional. David Banner. Disturbed. DJ Khaled. Donnie Klang. Dr. Dre.

DRAKE♥

Eminem. Estelle. Fallout Boy. Family Force 5. Fat Joe. Flo Rida. Forever the Sickest Kids. Fort Minor. The Fray. The Game. Good Charlotte. Green Day. GS Boyz. Gucci Mane. Gym Class Heroes. Hollywood Undead. Honor Society. J Kwon. Jack's Mannequin. Jay-Z. Jay Sean. Jeffree Star. Jeremih. Jesse McCartney. Jibbs. Jim Jones. Jimmy Eat World. Jon Lajoe. John Legend.

Justin Bieber.

Kanye West. Katy Perry. Ke$ha. Kelly. Keri Hilson.

KID CUDI♥

The Killers. Kings of Leon. Lady GaGa. LFO.

LIL WAYNE♥

Lily Allen. Linkin Park.

LMFAO♥

The Lonley Island. Lucas Prata. Ludacris. MIA. The Maine♥ Maino. Maroon 5. Metro Station. MIKA. Miley Cyrus. Nelly. Nevershoutnever! New Boyz. Nickelback. Nine Inch Nails. The Offspring. Outkast. POD. Panic! At the Disco. Paramore. Pitbull. Plain White T's. Radiohead. Red Hot Chili Peppers. Red Jumpsuit Apparattus. Rise Against. A ROCKET TO THE MOON♥ Sean Kingston. Shakira. Shwayze. Silversun Pickups. Slipknot. Smashing Pumpkins. Smashmouth. Snoop Dogg. Soulja Boy Tell 'Em. Soundgarden. Spice Girls. Sugar Ray. T-Pain. TI. Terror Squad. This Providence. The Ting Tings. U2. Uncle Kracker. Usher. The Veronicas. Wale. War. Weezer. White Tie Affair. Young Jeezy. Young Money. 3OH!3♥ 50 Cent.

11/28 tonnight was truly the most amazing night of my entire life. i made cobra starship a card with ashley tisdale pics all over that said fail & die noobs, then i put my twitter on the back. gabe told me i was awesome and high fived me like 500 times. then suarez said i was the first person to ask him to sign something suareasy, and then he held my hand for like a minute.! ahhh, how i love life. then gabe signed my sweatshirt "dear molly, die noobs! love gabe." it was incredibble. and then i made it to the way front row and touched john ohhh from the maine, AHH,! TALK ABOUT SEXXXAY.! anddd then i grabed gabe saportas shirt and pulled him into the crowd..(: THEN I GET HOME, GO ON TWITTER, AND SEE THAT FUCKING GABE SAPORTA TWEETED MEEEEEEE.!!!!!!!!! I HACKIN LOVE LIFE. I LOVE IT.

11/27 Ughh, someone jocked my quote then called me a jocker. Like seriously? You think it's gonna work? You think I don't realize that they date the quotes? And the funny part is that the jocked quote was added this morning. Fuck people! FUCKK EM HARRD! But anyway.. I just realized how emo I can be. I listen to Slipknot like all the time randomly, and I'm like obsessed with Hot Topic. But only the band tees. ahaha. And I've seen New Moon 3 times already. But whatever, at least I don't cut myself! So I'm not that badd. (:

1
1/21 Ohmylanta. FIRSSTTT PLACE IN A CHEER COMP.!!!! YAAYYY.! i was so fucking excited i like cried. this is my last year as a youth cheerleader, and that was the last comppetition. AND WE WOONN.!!! :D yipppeee. (: & yeshh, i realize cheerrleading is nawwwt a sport, but dont comment me saying cheerleadings gay & pointless. i love it, and every sport is pointless besides the fact that its fun. soccer is pointless, but does that make it gay? no. im done now (:


11/20 oh my lannnta, i went to the midnight premere of new moon and it was AHH-MAZING. (: Tayloorrr lautneer is fucking sexaay. both his face & his boddyyy <3 i am obsessed now. i hated twilight so im surprised i liked new moon. buuut uh, yeah. i got really mad at the end... why the fuck would you want a creepy pale guy who wants to kill you over a tan hot shirtless nice guy. BELLAS A DICK. ha.. ITS JUST A MOVIE MOLLYY..

11/16 ok i fucking have to do a joournal entry because the funniest thing ever happened today. well my sisters like, "HAAAY I GOT AN A-!!!" and then i'm like, "oh can i read it?" so i read it and it's about her three favorite musicians. what did she pick? 3OH!3, cobra starship, & eminem. HMMM. SOUND FAMILIARRR? meanwhile, my mom aasks her, "you sure molly didnt write this?" hahahahahaha.. oh and the best part is that she got everything in the essay completely wrong. she said ryland was cobra starships drummer and they apparently addded some members without telling us. andrew & riley. bahha. and she said nat motte's name is "nate motts" i am deeply ashamed. school sucked as usual. but everyone thought this kid moved cause he was outt for like a weeek, but i guess he just had swine. they cleaned out his locker & everything. LMAO xD

11/11 hi.! its the best day of the year sides my bday & xmas, so obviously i hadd to make a journal entry!! i cant wait till 11:11. i have an ah-mazing wish to wish forr. i seriallly think they should close my school down because like everyone has swinne.! its incredulous. ik what a word. (: i took the words right out of your mouth. MAKE IT COUNT WHEN IM THE ONE WHOSE SELLINNG YOUU OUUTT, yeah i just had to say that.. because i love that song. even though its like 400 years old. I PROMISE YOU I KNEW ABOUT ALL TIME LOW FIRST! or like 4th.. cause im sure alex, jack, rian, and zack knew 1-4th. so fifth. yeah. i feel like i had something wicked important to say but i blanked out while telling you about my all time love. OH YEAH... i counted my followers.. and guess what?! FOUURTY ONEEE!!! HEHEHEHEHE (: you guys are the most amazing followers ever.. cause your in the top 50. so you guys are legit. see, now when i get famous on wittyprofiles.. you can all say you were in the top 50. ahah jk im so not getting any higher than 40.. so thanks guyys!!!! ILOVEYOOOU!! psss... theres like 17 days till the cobra starship concerrt! xD

11/5/09
holaaaaa. arg i never do these things annnymorre.! well i am noww. my day was quite interestting. the highlight of my day indefinitely would be that my friend bobby was singing about camel toe and the teacher was standing like 2 feet away. and my art teacher absolutely hates me cause i always talk in accents. hehee. and i used a bunch of yellow tape to write an "m" on my friend seans backk.. and she got a bit mad about that.. (: ha. well im supposed to be at this orientation thing for our highschool, but im not. instead im home texting this kid who im pretty sure stalks me. o.O wellllls, im gonna get back to listening to the hip hop apotamus song. byebye for nooww (:

10/25/09
i havennt made a journal entry iin quitte some timme!! well heres onnne. uh, yeah i am really happy atmm. why you assk? --> I GOT A GABE SAPORTA SWEATSHIRTT! but the bad news? 3OH!3 added a shitload of merch. yeah, i know. fml. I ALWAYS GET SCREWWWED >.<

10/17/09
i am thinkking of making a new witty. like a fresh starttt, you knoow? it would be cool. but the downside is like getting back the followers, the favs, telling people you talk to, etc. etc. what do you guys think? I GOT NEW UGGSS TODAAAYY! :D theyre superb. all my old ones smell weird. so i was happy to get some crispy-new ones. LIKE THE LAYOUUT?!? im keeping this one forever. i have had like 6 in the past day. but this one is final because it has 3OH!3, cobra starship, and justin bieber on ittt♥ SPEAKING OF JUSTIN BIEBER, HES GOING TO THE KISSSS 108 JINGLEE BALLLL!!!! but guess what. my mom wont buy me tickets because she hates the place theyre having it at. BUT BLG IS GONNA BE THERE AND I LOVE THEM. how cool would it be to see them 3 timmes?! pretty damn cool. i will find some way to convince my mom to let me go.! WISH ME LUCKK. :D

10/12/09
i dont think im gonna quit anymore. steve came back, and hopefully hell change a few things sooon. plus when i told rachaelloves3oh3 that i might quit, she said id be back on in 6 hours. she was right. and it was less than 5 houurs xD uggh im still sick. but good newwws,! I GOTTA HANNAH FUCKING MONTANA COSTUME FOR HALLOWEEN. oww oww! yesssir, ill be scaring all the neighborhood children(: haha no. but i think hannah montana is a great costume. lol. its made for like 6 year olds. and i still got it. and i hate miley cyrus. yet im being her for halloween. sometimes im weird. scratch that, all the time im weird. (: but that makes me original. :D

10/11/09
im soo sick and tirreed. it feels like i havent been on witty in forever. uhhm yeah im thinking about quitting witty. theres too many jockers, fakes, and all the quotes are either mlia or love. soo witty really has no purpose to me anymore. and it doesnt look like steves comming back anytime soon. and most of the people who comment me are just looking for a fight. so i guess so long, its not like any of you are gonna miss me on here if i quit. but its deffinitely not a final decision, i might come back or just not quit in generalll.

10/5/09
OH MY FUCKING GOD. I GOT A MEET AND GREET FOR THE COBRA STARSHIP CONCERTTT!!AHHHHHHHHHH :D :D :D OMG IM UBERRR EXCITTTEDD. when i meet gabe i will probably pass out. when i meet ryland ill tell him he looks like guy rippley. when i meet alex ill find something spanish to say. when i meet nate ill tell him to use my twitter picture. and when i meet victoria ill tell her that i told her to say penis on stickham and she did it. (: the day when i meet them [november 28th] will surely be the best day of my life. now, i would say meeting 3OH!3 was the best day of my life, but we couldnt take pictures with them and we had to sit through like a shitload of emos and rain and my friend got sick and had to go home. but it was all worth it in the end. LETS HOPE MEETING COBRA STARSHIP GOES BETTER! fingers crosseddd (like the promise of cubscoutss) xD

10/3/09
hewwwo! hmmm. well this weekend has been funn. first i went to our highschools home comming game and obv they lost. ha. but it was quite fun, but my creepy friend kept like attacking me. and my friend was asking this wicked hot kid for a hug and he said no. but then i asked and he said yes. IT MADE MY DAY(: ha no. but it was cool. and then i hadda sleepover& such theenn we went to the mall and guess what i mostly got? FOOOD! yes. 40$ spent on food. and rings that turn your finger green >:o and then tomorrow theres a football game. this is getting lonng, so im gonnna go, byyye.!

10/1/09
hi hi. neww layout! like it? comment me. well todayy i stayed home sickk, so nothing really happened. except it's now octoober! WHICH MEANS HALLOWEEN! i cant come up with a costume idea. im thinking hannah montana. DEAD HANNAH MONTANA. haha idrrk. wellls there is another very important thing thing that happens in this montth.. anyone know what it is? no.!? GIVE UP YETT?! ITS GABE SAPORTAS BIRTHDAY, ONLY THE SECOND BEST DAY OF THE YEAR! its when we celebrate when this godlike creature was born(: but hes turning 30. so it feels kindof weird to be like obsessed with him. well, im gonna go do my social studies now :p byye.

9/26/09
heeey there! well, today i had some gay cookout at my grammys house in new hampshire, it was pretty uneventful. BUUUUUUUT.. yesterday i went to the movies and the michael jackson trailer comes on, LET ME REMIND YOU IT WAS A FRIDAY NIGHT PREMIERE OF A MOVIE FILLED WITH PEOPLE, annyhooo, i was like JILL IM GONNA START A SLOW CLAP SO BACK ME UP! i started a slow clap and then i got the whole theater clapping! haha noone even cares probs, but give it up for jill because without her i wouldnt have made such an accomplishment! haaha i gotta go now, byye!


9/23/09
hello. uhh yahh so another jouurrnal. weelll what did i do todaay.. i went to school, and it was borring. the hilight of my day was; my school doesnt want everyone to get swine so they put handdsanitizer dispensers in every classrooom! IT SMEELLLS SO GOOD. and in english i wrote a whole journal entryabout ittt. haha and then i go to my friends house and my friend made me deep-throat chalk. HES A DICK. and this kid was like trying every move in the book on me. hes like YAAAAWN. im tired(: yeah the whole arm thing? yes. what a loserrr(: im gonna go cause this is a boring entry about chalk and hand sanitizer, so byye!


9/20/09
hello hello helllo. today i had a game for cheerleading. THE FOOTBALL PLAYERS LOST. again. they never ever win. and we played this team of beasts who were totally out of our division because legit the 4 best players got hurt, and one of them went to the hospital!! AAAAH. umm yeah so i guess im just kinda chillin out at home because well, OH YEAH MY WHOLE FAMILY WENT TO A U2 CONCERT AND THEY DECIDED IT WAS COOL TO LEAVE ME TO WATCH MY SISTER.
yeeep. well. i might be back on lattterr, but i gotta do homework and shit, sooo byeeee wittyprofiless!!!!


9/19/09
WOO! this is my verrry first journal entry! i guess the new ones will go on bottom.. or top. i havent decided yet. whaat did i doo today.. weelll it was actually rather eventful! first the guitar player from cobra starship tweeted me!! YES, ME! ok you probs realized how obsessed i am with cobra starship, right? weelllllll ill have you know, im watching victoria, the KEYYtar player from cobra starship, on stickham. i said scream molly! she did it. the i said scream penis! SHE DID IT. yaah, very good day today. well im gonna go, i have a game tomorrrow. bye! [ps. i almost forgot; 69 DAYS TILL THE COBRA STARSHIP CONCERRRT!]
Join · Top Quotes · New Quotes · Random · Chat · Add Quote · Rules · Privacy Policy · Terms of Use · Full Site
© 2003-2020 Witty Profiles